About Quinn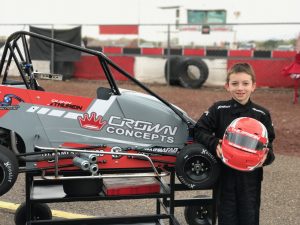 Quinn is a die-hard racing fan whose love for the sport started from his first race when he was less than 2 years old. If he isn't at a racetrack, you can usually find him playing with a racecar pretending he is beating the best of the best.
Age: 8
School: Harelson Elementary – Third Grade
Favorite Drivers: Bruce St. James, Kyle Larson and Donny Schatz
Other hobbies: Flag Football
---
About Jace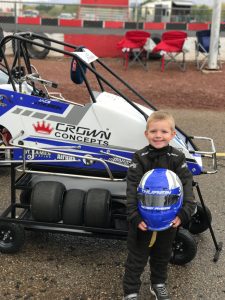 Jace is just as eager as his older brother to go win races. He has already chalked up a few wins and is currently racing in the Blue Rookie Division.
Age: 5
School: Harelson Elementary – Kindergarden
Favorite Drivers: Bruce St. James, Kyle Larson and Donny Schatz
Other hobbies: Flag Football